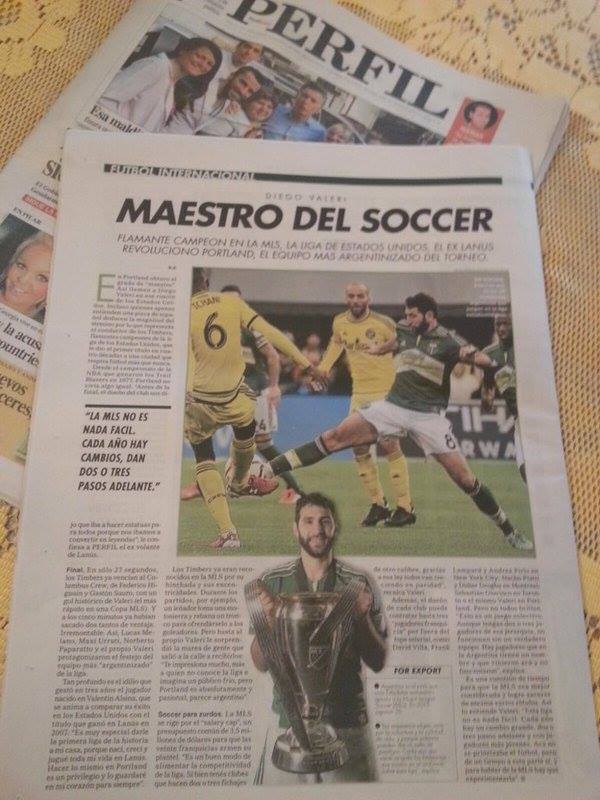 I love awkward auto-translations. Here's a bit from Perfil, an Argentinian weekend newspaper talking about Diego Valeri's MLS Cup win and tenure in Portland.
Even those who barely understand a bit of Spanish deduce the magnitude of the term which represents the driver of the Timbers, brand new MLS champions, which gave the first title in four decades to a city that breathes football more than ever.
Here's a link to the translated version in case you barely understand a bit of Spanish like I do. The image above was reposted on Facebook from a tweet that I can't track down. If you know whose it is, please let me know. It likely dates sometime between the 1st and 16th of January.
Tonight we square off against the Whitecaps in preseason. I hope Vancouver isn't as chippy as Minnesota and RSL have been in preseason, or for that matter, the Whitecaps of the 2015 preseason.
– Thanks to Paul Atkinson for the tip.