Not really sure about the last two matches. Things aren't linking up, someone is off, or the team seems lethargic. We got beat by Vancouver because they wanted it more and played more physically; Dallas beat our defense.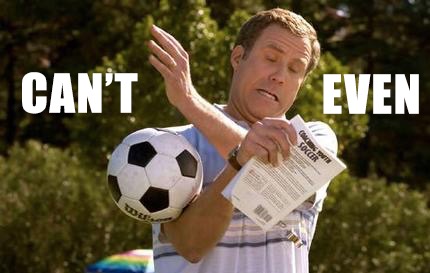 So let's talk about our defense. In general I'm happy with Ridgewell and Borchers. Taylor is a competent backup centerback. I'm worried about our outside backs. I've tried to stay positive on their performances, and despite some quality moments, it seems we're getting beat there. It was very noticeable against Dallas with their fast offense. I saw Valentin chasing more than once, and Klute was caught out of position as well.
Chara has been a stalwart at defensive mid. Not perfect mind you, but I don't have any real strong complaints regarding his lapses.
Valeri and Nagbe need to get on the same page. Valeri wasn't so hot against Vancouver and while Nagbe has shown well in both matches they aren't connecting the way I'd like them too. Honestly it seems like The Maestro is either on point, or struggling to get something going.
Mattocks, Barmby, Melano, Asprilla(?)
I'm not even sure what's happening on the wings anymore. Luca has shown some moments, I do like his speed… still waiting on the whole package though. Mattocks seems too eager, again a speedy character, but we can do without the tap dancing. I'd like to see more Barmby, and what's happened to Asprilla? Not even in the lineup the past two matches. Ouch.
JackMac just seems a bit rough, don't know if he needs more practice or maybe a start and then let Adi maraud around a tired defense as a sub in the second half. Regarding Adi, yes his hold up play is good and all, but if the ball isn't getting to him then we need more versatility from our big forward.
Gleeson, excluding the nutmeged goal, has held his own as a starting keeper. He's kept the past two matches' scorelines looking a lot better than they might have. Thanks Jake.
I'm open to mixing things up at this point. New formation, start Barmby, or start JackMac? Maybe not both, I don't know. The 2015 MLS Cup champs are still there, we just need to see the team firing on all cylinders.
RCTID!