I get a little less upset about Valentin not being on the field with most matches that Vitas plays. I still want to see Zarek on the pitch for us, and Vitas may have won the starting position, but it's still a close fight to see who is the most likable guy.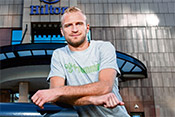 Andriuskevicius: Scotland fans need to be special to come close to matching Timbers
Read it: Scottish Sun
---
That time someone spent untold hours knitting a giant beard and Timber's hat for the face sculpture outside Providence Park.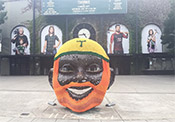 'Beard Bomb' hits mask sculpture at Timbers stadium
Read it: OregonLive.com
---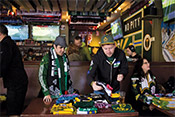 The Timbers Army Are Really, Really Crazy About Scarves
Read it: Willamette Week
---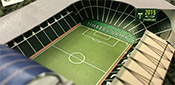 Cut out and build your own Papercraft Providence Park
Read it: Timbers.com
---
Darlington Nagbe, Diego Valeri, and Nat Borchers come in at 11, 12, and 16 respectively in top 20 selling MLS jerseys.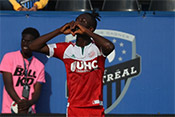 Kei Kamara on list of best-selling MLS jerseys
Read it: The Bent Musket