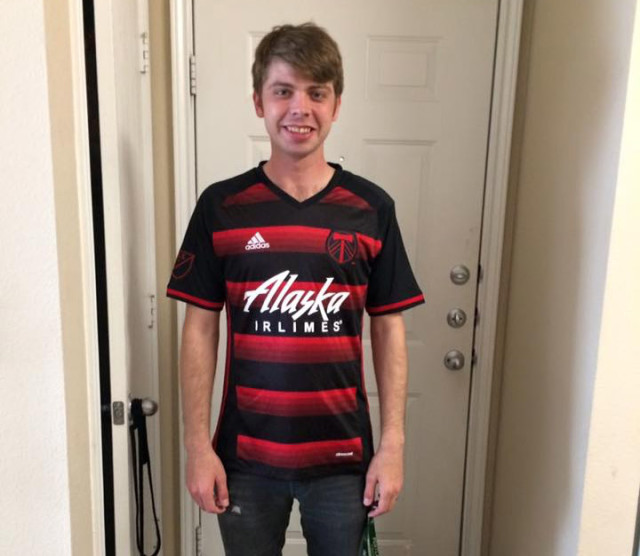 Why spend $90-$150 on an MLS jersey when you can get one for $20? If spelling and 100% accuracy aren't a concern, go for it. Someone should  double check the game footage and make sure the so-called Timbers team we fielded against Orlando wasn't a bunch of imposters in counterfeit jerseys.
– Thanks to Aaron Flynn for the photos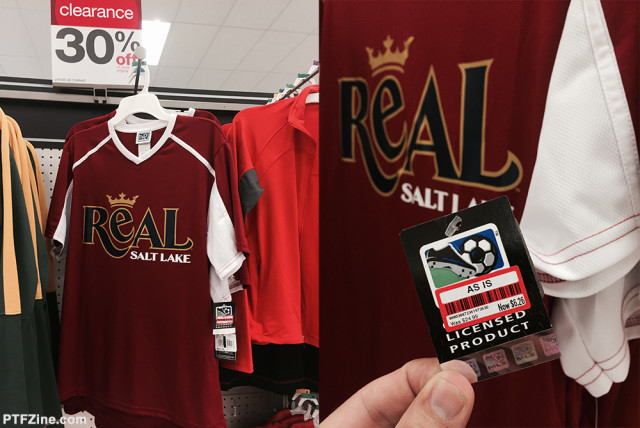 These photos were taken about a week after the March 7th, 2015 match against Real Salt Lake in Portland.  We  dominated Real Salt Lake, yet somehow (Rimando'ed) ended up with a draw. Target usually has a pretty weak selection of Timbers gear, if any, so the appearance of RSL Jerseys in Portland Target stores was a bit of a head scratcher. Notice they went on sale for a heavy discount pretty quickly. Somebody in the NW regional logistics office was either very confused, or a huge Nat Borchers fan. Preseason Timbers VS RSL on February 11th. I wonder if there will be Timbers Jerseys on sale in Salt Lake City.