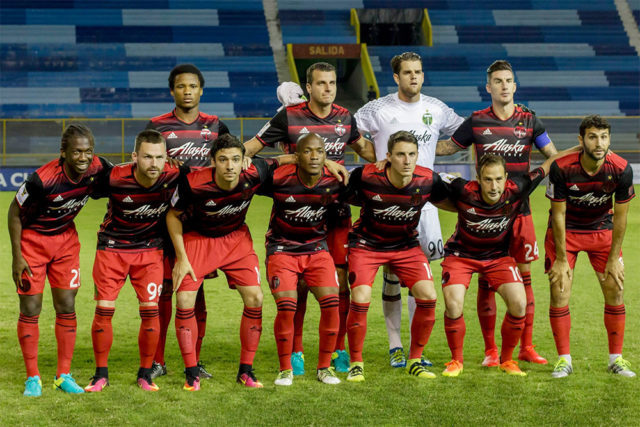 Man that was a nail biter. We've got a real chance to advance now, what with Gleeson in the goal instead of Webber…
[Photo: CONCACAF]
The very unfortunate, and very avoidable hello card for Fanendo Adi that will see him miss the next CCL match vs Saprissa. Insert angry emoji.
Two interviews after the match. The best thing I heard said on FB about CD Dragon was that "The goalies shirt was "90's as fuck." Darlington is the second interview. He is understated, to say the least.
The goals in order of appearance:
A commercial for the match. Unfortunately, I can't find an embeddable video of the entire match. CONCACAF has a crap stream with crap announcing on their Facebook page. UDN had a Spanish broadcast that was high quality, but they didn't run it live.