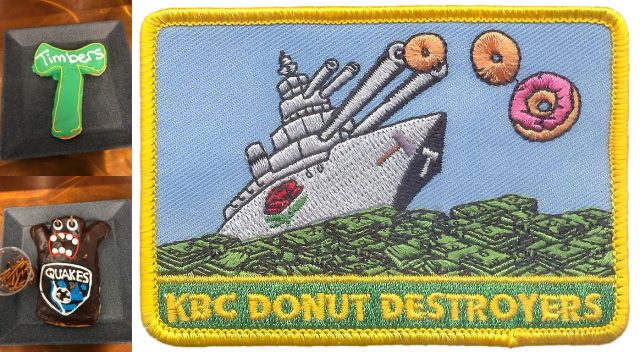 You know the Key Bank Club. We all love to hate them because they show up late for the matches and the TV camera's show empty seats. I knew they got free hot dogs, but they also get free doughnuts. Not just any old doughnut, but fancy, match specific Voodoo Doughnuts. It's like they sail their yachts on see of money over there… They finally have a sectional patch called the KBC Donut Destroyers, made by one the wise guys who sits in that section, who assured me is always there before the match starts. UPDATE: I'll be adding subsequent team doughnuts to this post when I get pics.
Here's another one, FC Dallas. For some reason they do the next match's team instead of the current one. Photo courtesy of Josh Geyer.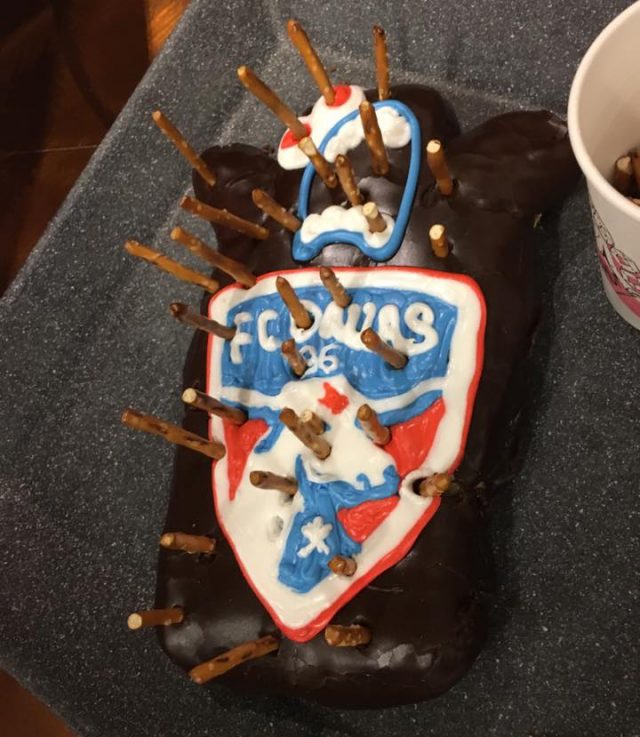 Flounders Photo courtesy of Josh Geyer.