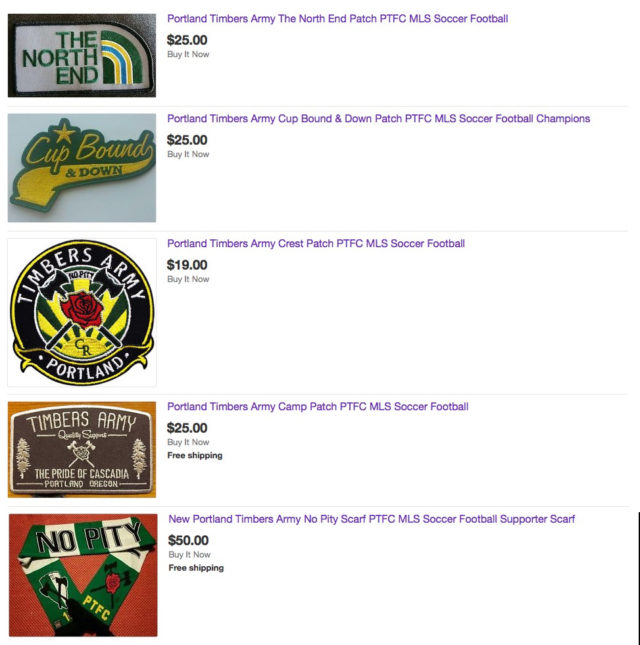 Some might call it opportunism, but most members of the Timbers Army probably have a lot more colorful words to describe an individual who buys items from the No Pity Van and then resells them on Ebay with an exorbitant markup. Everything shown here from Scotishstriker's Ebay listing is still or recently available direct form the source. Those patches retail for $5, while scarves are only $10 from the van.  I've heard of people listing TA items at retail just to combat the Ebay profiteers.
What about patches made by the fans? If it was distributed through Patch Patrol, the ethos of the group requires patch projects to be not-for-profit, or if sold above cost, the money should be donated to a non-profit. Still, every so often a patch in demand by the group will show up on Ebay, as did this one from Ebay user Sportzfan2016.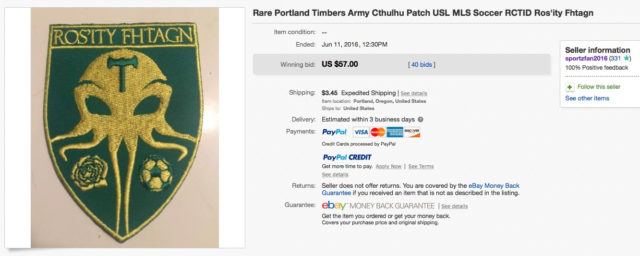 There are a few "holy grail" patches out there that seem harder to come by the this one. It could easily have commanded a bundle of a few patches in a trade, but not quite $57 in retail value. Some people have more money than time and patience to wait for a trade like this to become available.
So who's holding?